More Choices Four Poker styles: Cash Game, Sit'n'Go, Tourneys and Satellite Tourneys.
More In A Row Play on multiple tables simultaneously. Give the player hours of fun.
More Partners Choose among our online Poker network, with a bigger players pool, and Zero-Community.
Texas Hold'em
Without doubt the most popular game of poker globally, Texas Hold'em has grown in profile as the result of major televised events around the world. And it's a big attraction online, as well as in live casinos. Texas Hold'em is offered in all 3 limits by SERGame (No Limit, Limit and Pot Limit) for cash, sit'n'go, and every tournament formats.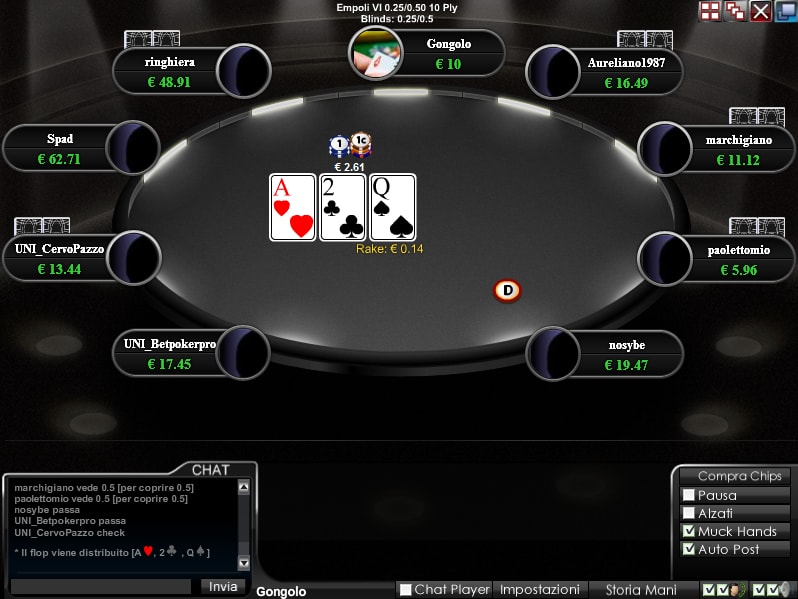 Rules
In Hold'em, each player receives two private cards (called "hole cards") that are theirs exclusively. Then 5 community cards are dealt face-up. These cards make up the "board". All players in the game can use these shared cards, together with their own hole cards. The objective is to create the best possible five-card poker hand. In Hold'em, each player can use any combination of the available seven cards to make the best possible five-card poker hand, using none, one or both of their private hole cards.